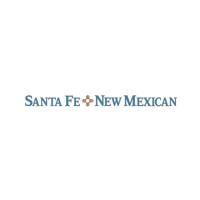 [ad_1]
The Empty Stocking Fund is a 40 year old project of The New Mexican. Each year, hundreds of people receive assistance from the fund during the holiday season to cover rent payments, medical bills, utility costs, auto repairs, home renovations and other needs.
Who does it help: Applicants, who must live within 50 miles of Santa Fe and must provide documentation proving their identity, are considered regardless of race, age, ethnicity, gender identity or sexual orientation. . The application process is complete; The New Mexican received nearly 800 applications.
How it works: Funding requests are carefully considered. Empty Inventory Committee members review claims, meet with each eligible claimant to review records of unpaid invoices or other needs, and verify claimant income.
If a request is approved, the committee sends a check directly to the service provider. The limit for most requests is $ 1,000, but can go up to $ 2,500 per household, depending on need.
This vacation charity project, which began in 1981, is jointly administered by the Santa Fe Community Foundation, Enterprise Bank and Trust, The Salvation Army, Presbyterian Medical Services, The Life Link, Habitat for Humanity, Esperanza Shelter, Youth Shelters and Family Services and an individual.
Make a donation: Make your tax-deductible donation online at santafenewmexican.com/empty_stocking or mail a check to The New Mexican 's Empty Stocking Fund c / o the Santa Fe Community Foundation, PO Box 1827, Santa Fe, NM 87504-1827. Donors can request to remain anonymous.
If you can provide a service such as roofing or house repairs, contact Habitat for Humanity at [email protected]. If you can provide food, clothing, toys, housewares, furniture, firewood, or other items or services, call the Salvation Army at 505-988-8054.
Donations
Patricia Griego (in memory of Marina and Gertrude Gurule): $ 100
Dennis and Grace Hoilman: $ 100
Sylvia LaMar and Rod Mehling (in honor of our sisters): $ 500
Rabbi Martin Levy and Kaycee Canter Levy: $ 180
Neil and Cindy Lyon: $ 250
Mary Ellen and William Martin: $ 200
Lynn McKelvey and Glenn Dickter: $ 500
Ann Muniz and Gregg Carter: $ 100
Candice and Emanuel Salazar: $ 50
Susan and Conrad De Jong Fund: $ 2,500
Joseph Baros (in loving memory of Dora Baros): $ 200
Cumulative total: $ 269,791.55
[ad_2]