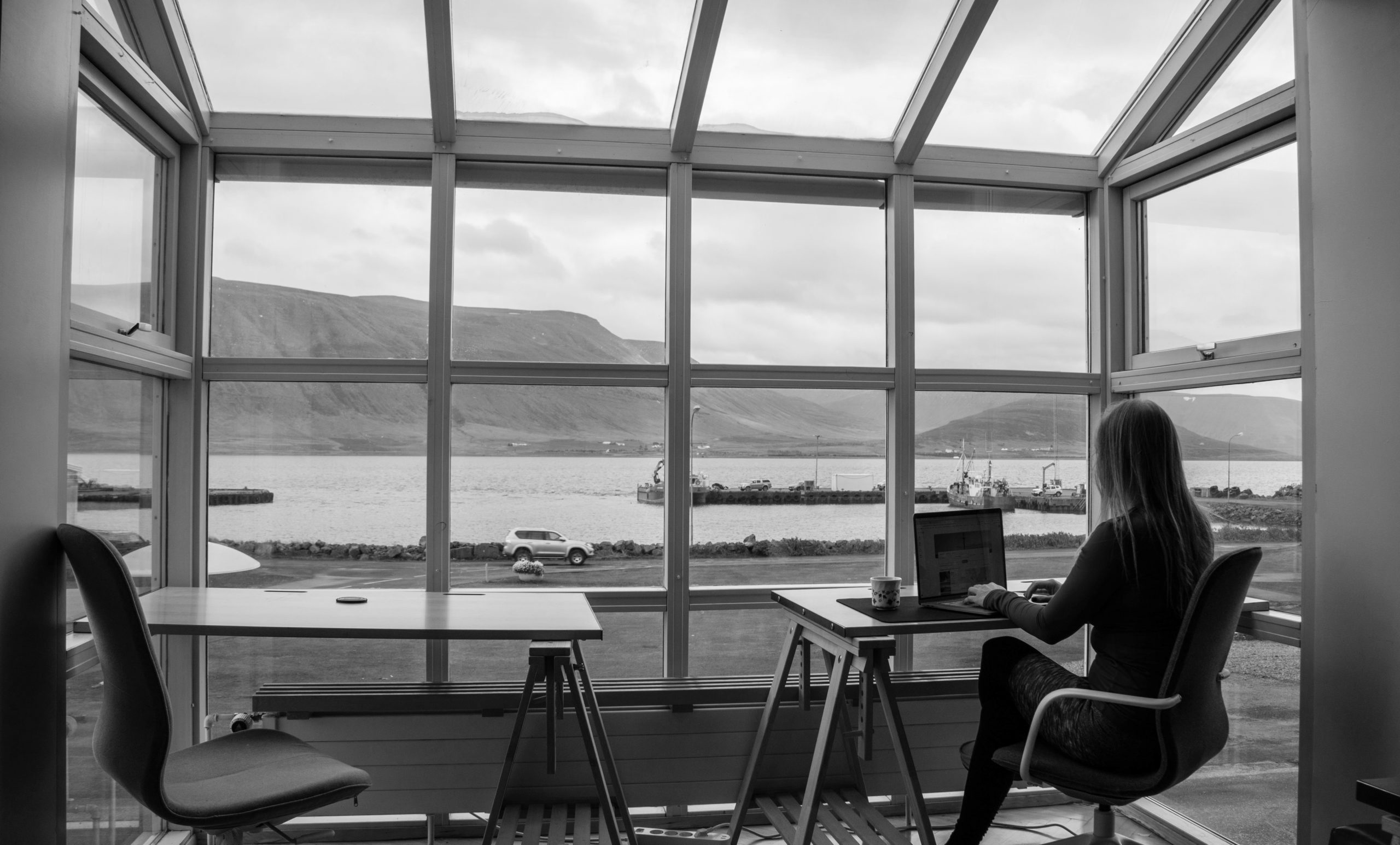 The dust is slowly settling after the pandemic and we are all getting used to a different way of life.
An emerging trend is "flexible living".
Taking mini breaks while working remotely has become increasingly common as many push the boundaries of flexible living and the mix between home and work, with companies choosing not to agree to return to the office on time full.
This change of life and work was accompanied by a demand for housing.
The need for flexible housing that suits the life of a so-called "digital nomad" with home-like features such as a kitchen, living and working space with a desk and comfortable interiors and design, and of course fast, reliable wifi has developed.
Many UK workers are expected to choose the life of a digital nomad and mix work, leisure and travel, with studies revealing that in February 2022, 38% of the workforce aged 30-49 years worked from home or remotely.
Progressive companies and savvy investors are jumping into the short-term and flexible rental industry, exploring the new trend of flexible working and living and the opportunities it presents.
Essentially, the demand for flexible hosting has never been higher and if you own a property that might be desirable for a digital nomad, there is a significant opportunity to increase your income.
However, property managers are finding that the demand for flexible properties exceeds the actual supply, meaning property developers are scrambling to find different and more creative ways to produce flexible housing.
The clear winner in dealing with a flexible lifestyle has been the short-term rental sector.
Over the past year, the growth of this hosting vertical has been astronomical.
A 20.5% increase in the number of short-term rentals listed is expected in 2022.
To meet this growing demand, commercial real estate operators and owners are looking to shift their business towards short-term rental type units and develop new strategies for their bricks and mortar.
Flexible Rentals
To cater to the flexible living market, property developers are having to get creative with their accommodation choices, with some eyeing promising restoration projects.
An example of this, which can be directly attributed to the pandemic and the "work from anywhere" lifestyle, is taking underutilized offices and turning them into short-to-mid-term rental apartments.
Amenities that the office originally contained, such as gyms, kitchens and parking lots, can all be reused to support this growing nomadic style living environment.
However, it can be difficult to reallocate new office space to create apartments large enough to meet the growing demands of travellers.
The old traditional warehouse-style buildings are increasingly sought after for repurposing into larger apartments that reflect the history and character of the building and the region.
An example of this repurposing can be found in Manchester, at High Street Townhouse in the heart of the city centre.
The building contains a rich history, dating back to 1897 when it was used as a millinery warehouse, it was converted into an aparthotel, containing 19 self-contained apartments.
The Townhouse is managed using Jetstream technology with rooms marketed on major booking platforms including Airbnb and Booking.com.
Technology that meets expectations
Technology including keyless entry with remote access, guest communication apps, guest screening, noise and air monitoring and workflow management means fewer staff are necessary to manage a property.
The High Street Townhouse is completely unstaffed.
Thanks to smart technology, guests no longer need 24-hour receptions and automation makes check-in much faster and hassle-free.
Cleaning and maintenance management becomes transparent.
Final Thoughts
Tenant needs have changed.
Property owners and developers who understand the changing market will be ahead of the curve.
Investing in flexible accommodation will meet the needs of consumers who want more than a traditional hotel.
Increasingly, the demand is there for places to stay that are flexible in terms of time commitment, feel like home, have a kitchen and offer a great place to work in comfort.
Flexible will be the global real estate buzz for many years to come.