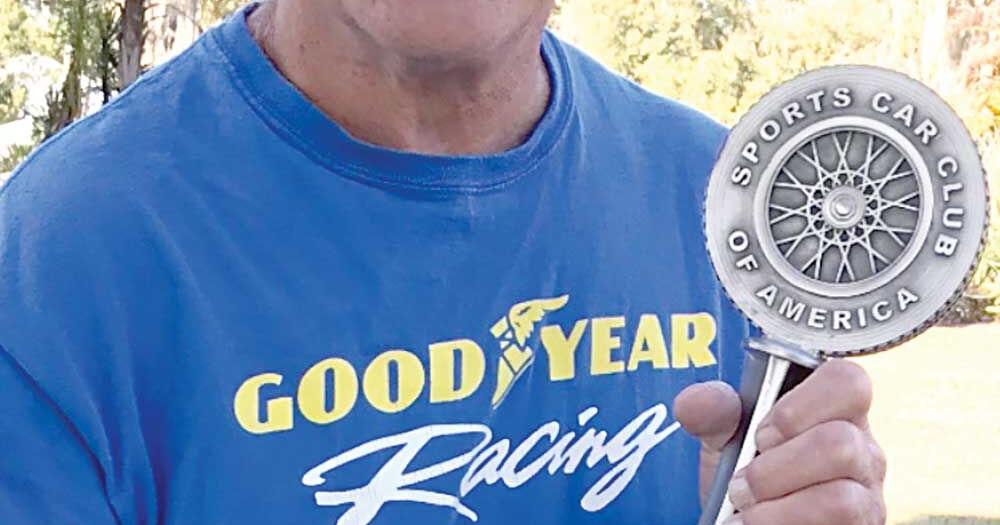 Race car racer and former race photographer Mark Weber of Kirkwood was recently inducted into the Sports Car Club of America (SCCA) Hall of Fame as part of the class of 2022.
When he learned of his induction, he was almost speechless. Weber said the club currently has about 60,000 members and a history of more than 70 years.
"There are about 105 people in the hall of fame," he said. "I think several hundred thousand people have been members at one time or another, so that number overwhelms me the most."
Weber led two SCCA Hall of Fame careers simultaneously. On the track, Weber has run more than 600 SCCA road races and holds the record for most national championship starts (The Runoffs) at age 63 and older.
On the track, Weber has spent nearly 50 years as a photographer at SCCA events, recording road racing activity on slides and into the digital age "like no one before or since," according to an SCCA statement. .
Weber spent most of his life in Saint-Louis, and more precisely in this region. After living in Webster Groves for 20 years, he then moved to Kirkwood and spent the last two decades there. He also spends part of the year in Florida.
Weber's passion for racing stems from a childhood filled with model cars, a competitive nature and, of course, a need for speed.
"I just found the cars mechanically fascinating, as well as something that I like to go fast in – and I have fun going fast," he said. "When I was 7 years old, I raced on a tricycle as fast as I could on the course I had laid out in the garden."
Weber then moved on to actual race cars – and photographed the races.
The Sports Car Club of America noted in its Hall of Fame announcement that Weber's career as a race photographer spanned nearly 50 years, from 1972 to 2020. In addition to the club's publication, SportsCar Magazine, the photos Weber's racing cars have appeared in RACER, AutoWeek, Car and Chauffeur, and more.
Weber said his early days in photography came down to being on the runways at the right time. As a 16-year-old high school student, Weber took pictures of a race so he had something to remember from the occasion. He ended up being the only photographer there, and the runners wanted photos too. Another photographer friend had a darkroom, and Weber had prints for sale soon after.
Weber noted that he wasn't the most technical photographer and didn't use a lot of fancy equipment, but his own racing experience let him know when he captured a great shot.
He said racers at his level want action shots that show off their cars. In professional racing, the focus is on sponsors, while magazines want shots that tell the story of a race.
"A lot of people have always said, 'Well, you know racing history because you're a runner,' and I guess that's partly true," he said. "So it depended on the situation, what made a good shot."
Weber's early days in racing were similar to his early days in photography – getting to know people. A pilot friend had a car known as the H Production Bugeye Sprite. Weber followed the races and eventually worked on the car and became part owner once he could maintain it. He then completed driving school in 1974.
Known by the nickname "Einstein" for his haircut and mustache, Weber managed his roles as race car driver and race photographer simultaneously until 2020. Weber said for a long time he was considered like the busiest person on a race track. He said he won a race in Wisconsin and then had to go to the post-race inspection to make sure everything was up to the book.
"I said, 'I'm going to leave the car here. You can weigh me, you can weigh the car when I'm not there, but I have to go and take pictures – and they pretty much figured it out," he said. "I not only won the race, but I got out and took the photo on the cover of SportsCar Magazine."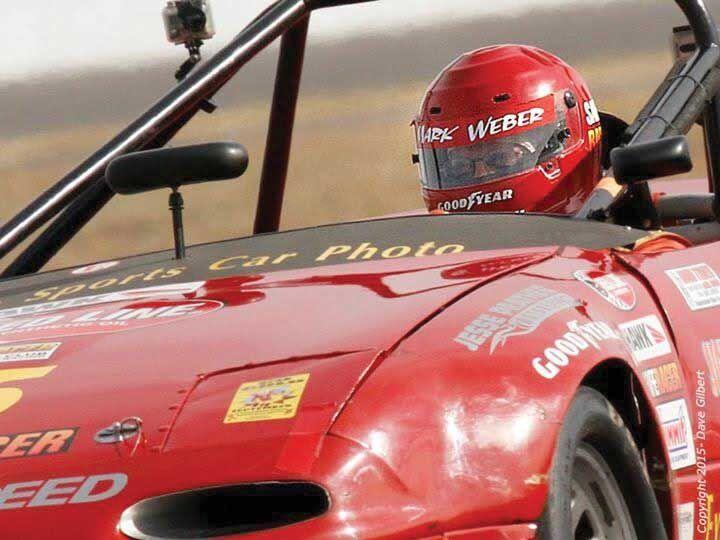 Always in the race
At 69, Weber's still active racing career also spans nearly five decades. Weber will hit the 50-year mark as a runner in 2023 at age 71.
The Sports Car Club of America is known for its national championship event called The Runoffs. In its announcement of Weber's Hall of Fame induction, the club said his 63 runoff starts were more than any other driver by a wide margin. Additionally, Weber plans to compete in several upcoming events, which he says will bring his career total to 637 races.
Weber said he could retire from racing within the next 10 years. He is committed to running as long as his health allows.
"While the club has always respected my photography and my running, and I appreciate that very much, I'm not doing this to get noticed or to be a big hit or to impress anybody. I run because I love it, but it's so nice to see other people recognizing my efforts," Weber said.
Weber said he encourages race photographers to get out there and learn the ropes. As for the race, he said he would be more than happy to help anyone interested.
He said the most important thing is to always have fun. He would also like to pass on some advice he has already received from a veteran runner.
"To enjoy racing, there are two things you have to remember: it's not fair and it's not cheap. If you can overcome those two hurdles, you can enjoy the race and have a great time," he said.
Weber was certainly able to do that. Currently in Florida waiting for the wintry weather in the Midwest to calm down, the Hall of Famer said once back in St. Louis he plans to rent a car to race at WorldWide Technology Raceway in Madison. , Illinois. This Sports Car Club of America event is scheduled for April 2-3.