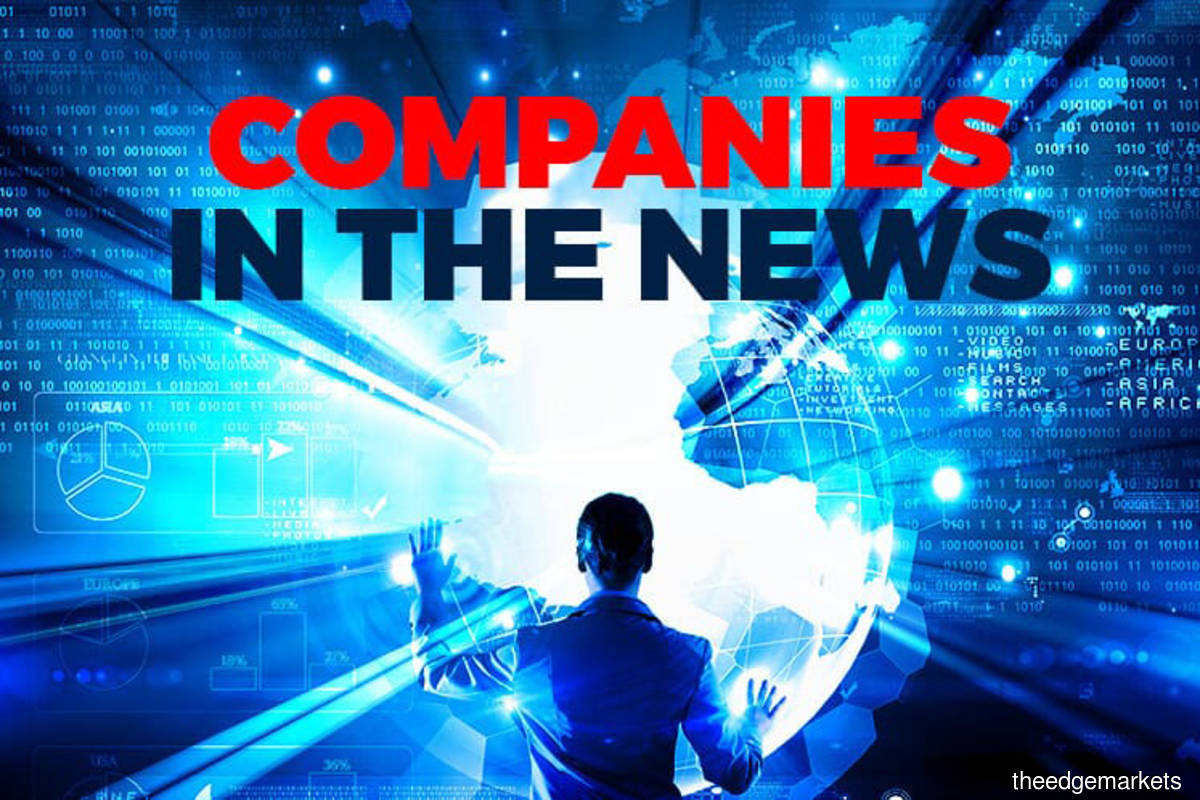 KUALA LUMPUR (October 20): Here is a brief recap of some corporate announcements that made the news on Thursday, October 20, involving Tenaga Nasional Bhd (TNB), Digi.Com Bhd (Digi), Hextar Industries Bhd, Caely Holdings Bhd , GIIB Holdings Bhd, Yinson Holdings Bhd, Dayang Enterprise Holdings Bhd, T7 Global Bhd, Keck Seng (Malaysia) Bhd, Pestech International Bhd, K-One Technology Bhd and ILB Group Bhd.
National utility Tenaga National Bhd (TNB) will re-power the Sungai Perak Power Stations (SSJ Sungai Perak) with a capacity of 650.75 megawatts (MW) to support Malaysia's aspiration for renewable energy (RE) and ensure its sustainable business growth. TNB, through its wholly owned unit, TNB Power Generation Sdn Bhd, has received approval from the Energy Commission to implement the Six Station Life Extension Program at SSJ Sungai Perak, with an investment of RM5.8 billion starting this year.
Digi.Com Bhd (Digi) saw its net profit for the third quarter ended September 30, 2022 (3QFY22) fall by 15.45% to RM264.48 million from RM312.82 million a year ago, mainly due to the provision welfare tax and higher net finance costs, coupled with a higher net loss on depreciated and disposed of fixed assets, as well as lower interest income. Quarterly revenue fell slightly to RM1.53 billion from RM1.58 billion in 3QFY21 as total services revenue fell 1.8% year-on-year, despite robust growth in postpaid, business-to-business and mobile services. the fiber. Weak earnings at 3QFY22 led to a 15.96% decline in Digi's net profit for the cumulative nine-month period (9MFY22) to RM720.67 million from RM857.55 million a year earlier, while revenue was down 3.38% to RM4.59 billion from RM4.59 billion. 75 billion in 9MFY21.
Hextar Industries Bhd recorded a net profit of RM3.09 million for the fourth quarter ended August 31, 2022 (4QFY22), a big jump from RM232,000 in the same quarter last year, thanks to average selling prices higher in the fertilizer division and on the takeover of the heavy equipment and equipment rental divisions. The group said its revenue for the quarter jumped 105% to RM61.4 million from RM29.96 million a year earlier. For the full financial year 2022 ended August 31, 2022 (FY22), Group net profit increased several fold to RM8.86m from RM1.64m as revenue more than doubled to reach RM257.82 million from RM123.04 million.
Caely Holdings BhdThe new board, led by executive chairman Ng Keok Chai, said Virdos Lima Consultancy (M) Sdn Bhd would resume its forensic audit into allegations of suspicious and improper dealings at the drugmaker's wholly-owned subsidiary. lingerie based in Perak, Caely (M) Sdn Bhd. In June, two months after his appointment as forensic auditor, Virdos Lima called on him to resign, saying he could not proceed with his forensic audit because critical information was not available. Contacted Thursday, a spokesperson for Caely said The edge that Virdos Lima, with the support of the company's new board of directors, will be able to continue its forensic investigation.
Independent Investigative Accountant Ferrier Hodgson MH Sdn Bhd (FHMH) found that there were no fraudulent transactions or misconduct on the part of GIIB Holdings Bhd as alleged by former executive director Wong Weng Yew. Suspicious transactions include the disposal of machinery from GIIB Rubber Compound Sdn Bhd to Top Rate Engineering Works; sale of assets by Big Wheel Green Tires Sdn Bhd to Looe Chee Keong for an amount of RM2.68 million, and settlement of disputes owed by Looe for RM5 million respectively. They also included Goodway Marketing Sdn Bhd's (GMSB) agreements and transactions with Project A Automotive Sdn Bhd, which include refurbishment costs of GMSB amounting to RM62,000, rental deposits and utilities of a amount of RM16,000, as well as advance payments by Wong Ping Kiong to the GIIB from March 17, 2020.
Yinson Holdings Bhd has secured a one-month extension of its floating storage and offloading (FPSO) charter contract called FPSO Adoon for RM16.04 million. Yinson's indirect unit, Adoon Pte Ltd, has reached an agreement with Addax Petroleum Development (Nigeria) Ltd to extend the contract from October 17 to November 16.
Dayang Enterprise Holdings Bhd secured a contract amendment and extension to provide offshore maintenance, construction and modification services from Petronas Carigali Sdn Bhd from September 20, 2022 to December 31, 2023. It did not disclose the value of the contract, entered into through its wholly-owned subsidiary Dayang Enterprise Sdn Bhd, as it is based on work orders issued by Petronas Carigali throughout the duration of the extended contract.
T7 Global BhdThe unit has secured a work order from Hibiscus Oil & Gas Malaysia Ltd to undertake well workover works, as well as plugging and abandonment services. The two-year work order has been awarded to Tanjung Offshore Services Sdn Bhd under the Pan Malaysia framework contract, on call.
Keck Seng (Malaysia) Bhd said he was allocating 20 acres of his land to the Pasir Gudang City Council to facilitate the development of a new administrative center in the city. The award was made as part of an agreement signed on Thursday between the group and its 99.8% subsidiary, Lim & Lim Plantations Bhd.
Pestech International BhdThe unit has a transmission system project in Cambodia for 118 million dollars. Pestech said its 60% indirect subsidiary Diamond Power Ltd has signed an agreement with Cambodian Transmission II Co Ltd, a 100% subsidiary of Leader Transmission Ltd, to have the 230kV Kampong Cham-Kratie transmission system.
K-One Technology Bhd plans to set up a joint venture in Vietnam to conduct cloud computing business. On Thursday, its wholly owned unit G-AsiaPacific Sdn Bhd signed an agreement with Vietnet Distribution Joint Stock Company.
ILB Group Bhd abandons plans to purchase 1,124 square meters of freehold commercial land with retail lots in Petaling Jaya for RM15.9 million. The logistics services company and Impian Nuri Sdn Bhd have mutually agreed to terminate the agreement, after a condition precedent could not be fulfilled by the October 31 deadline.