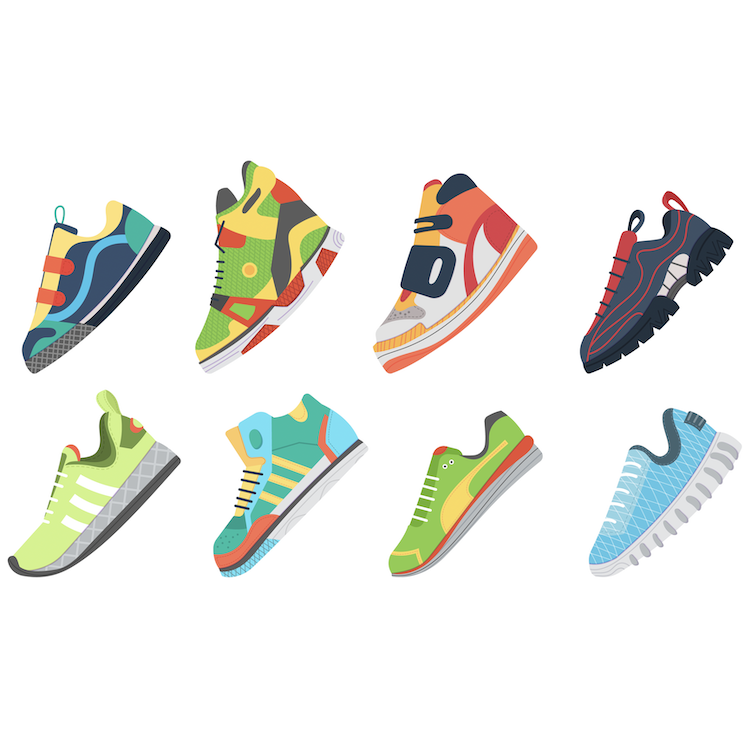 When first reports of BMW created a marketing program to lease heated seats in its newest vehicles, the media coverage was designed to make my blood boil. "Pigs!" I thought. "They're just bleeding their customers dry because cars have become rolling, always-connected software platforms." Here are some of the titles that led me down the garden path:
"BMW owners are outraged by the $18 per month charge for using heated seats" – Theo Wayt, New York Post
"The future of cars is a subscription nightmare" – Andrew J. Hawkins, The edge
"FYI: BMW is putting heated seats and other features behind the paywall" – Brandon Vigliarolo, The register
"BMW hides its best car features behind a paywall? –James Brizuela, Giant monster robot
These titles are all written to annoy you.
A few days later, I finally saw an article by Peter Valdes-Dapena, a great automotive reporter for CNN Business, which has been covering the automotive industry for many years. I have watched his car review videos for many years and think he is an accurate reporter. His article on the CNN Business The website is titled "Why BMW offers heated seats with a monthly subscription".
In his article, Valdes-Dapena writes:
"BMW is now offering UK drivers the option of enjoying a heated seat on a monthly subscription basis. Of course, you can still get heated seats in the usual way – just buy them as an option when you buy the car – but for those who haven't or bought a used car without this feature, BMW will activate it for a monthly fee so you can try and get a nice warm seat on a cold day ."
Later in the article, he explains:
"BMW executives have been talking for years about plans to offer certain features, including, yes, heated seats, on a subscription basis. The heater coils and other hardware needed to heat the seats are already in the car, but owners can, if they wish, pay a monthly fee to BMW which will allow them to actually operate The benefit would be a lower initial price for the car and potentially the ability to pay for functionality only when it might be needed, such as in the winter, and second or third owners could pay – or not – for the features they want or not.
Now this program makes more sense to me. BMW extends the whole car buy/lease concept to parts of the car. BMW can reduce the number of option configurations it needs to build by putting every feature in every car and pushing the option decision to the buyer. Maybe you want to buy the car but not all the options. Maybe you only want heated seats three months out of the year. However, you probably want the wheels full time. You'll probably want to buy them, or at least put them on the entire car lease.
The transformation of an automobile into a rolling software and infotainment platform is a long-term trend. This trend parallels a demographic trend of the buying public. Brian Kurtz, one of my marketing experts, recently sent out an email newsletter that focused on this trending demographic. Strangely, he begins by writing on sneakers:
"A Swiss sportswear brand, On, has designed a shoe that can be ground down into another shoe – as long as runners send back their old pairs and are willing to 'rent' their sneakers (for 29, $99 per month for an endless supply) rather than buying them outright.
Now I know immediately that this is no deal for me. My everyday sneakers cost around $50 and wear out in about six months. Generously speaking, this rental plan would triple the cost of my everyday shoes. However, On's shoes cost three times what I pay for my basic ASICS shoes, so it might not be a bad deal if you like shoes from this company. (Yes, I wear ASICS, because they fit, not because of the high-tech name.)
I say "No thanks" to On's shoe rental program. I will throw away my shoes when they are worn out and buy new ones. But I also recognize that I am not the only demographic at sea. As Kurtz points out, a clear demographic trend is a growing aversion to owning "things", whether due to storage/clutter issues or environmental concerns. Does this trend apply to shoes? Not in my world. Maybe you, like me, don't fit into this demographic. Like me, you may have seen news stories about this trend of owning less and renting more stuff.
Kurtz's newsletter highlights this closely related trend: renting versus buying. He calls him "The kissing cousin of 'less stuff'", and he writes:
"Leasing relieves you of the burden of thinking about the things you buy when their usefulness is complete… where to throw away or recycle or sell… or give to someone else to collect dust in their storage unit."
The On brand's monthly running shoe subscription is called Cyclon. Although On offers running shoes in different colors and I can see people changing shoe colors every month through this rental program, the photos on the On website suggest that the recyclable rental shoes are exclusively white. I guess the monochrome feature makes it easier to recycle.
As someone who just moved from California to Utah, I can attest to the onerous nature of hoarding stuff. I recently had to purge my pantries of stuff accumulated over the past 22 years, plus stuff we dragged from Massachusetts 22 years ago when we moved to California. It is a painful process. Things are great when you use them, but they become fossilized strata over the years, depositing hardened layers of trash in heaps that only seem to grow higher. The younger population is onto something here, maybe.
Maybe, like me, you still have 20e artifact of the century which is a tribute to things. I have four Ikea media cabinets bundled together filled with DVDs, CDs and the occasional Blu-Ray disc. For many, the very idea of ​​a media cabinet is quaint. For me, it's something my parents did with 78 rpm phonograph records. Come to think of it, I have three extremely heavy bins of vinyl records from the 1970s, 1980s, and 1990s in the garage. More stuff I've dragged from house to house over the decades.
Much of what we do technologically as engineers empowers marketing felines like Brian Kurtz to invent even more ways for people to spend their money. Engineers tend to view marketing as the dark or dirty side of business. System design and chip design are seen as "pure", while marketing is seen as some kind of alien, derivative exercise done by people who couldn't do it as engineers or could ever become engineers. I'll just remind you that engineering is about creating products and services that people want to buy, personally or for work. The idea that people pay money for the product or service should always be there, as long as we are all immersed in a capitalist society.
EDA companies, including Synopsys, Cadence, and Siemens EDA (formerly Mentor), have had to get creative with pricing models for years. They have developed all-you-can-eat buffet style pricing. They have created EDA tool licenses that go around the world so that global chip design teams can push designs and tools in a 24/7 design environment. Now they are migrating to cloud-based tools, so new pricing models will undoubtedly emerge.
Oscilloscopes with software-optional analog bandwidth and optional function generators, logic analyzers, and protocol and signal analysis applications also come to mind. The hardware is there in the instrument, but you have to pay extra to unlock it. Oscilloscope vendors including Keysight, Tektronix, Siglent, and Rigol all use this sales model. Don't want the option? Don't buy it. Need a month? Maybe you can rent it. Like BMW's cars, these oscilloscope options owe their existence to the transformation of instruments into Internet-connected software platforms. Obviously, our own electronics industry is not immune to this type of marketing.
All of this puts the consumer in the driver's seat. Presumably, a heated one. Rented, maybe.
(Note: When playing with software options in the design engineering and consumer markets, you open yourself up to feature pirates. It goes with the territory.)
Related