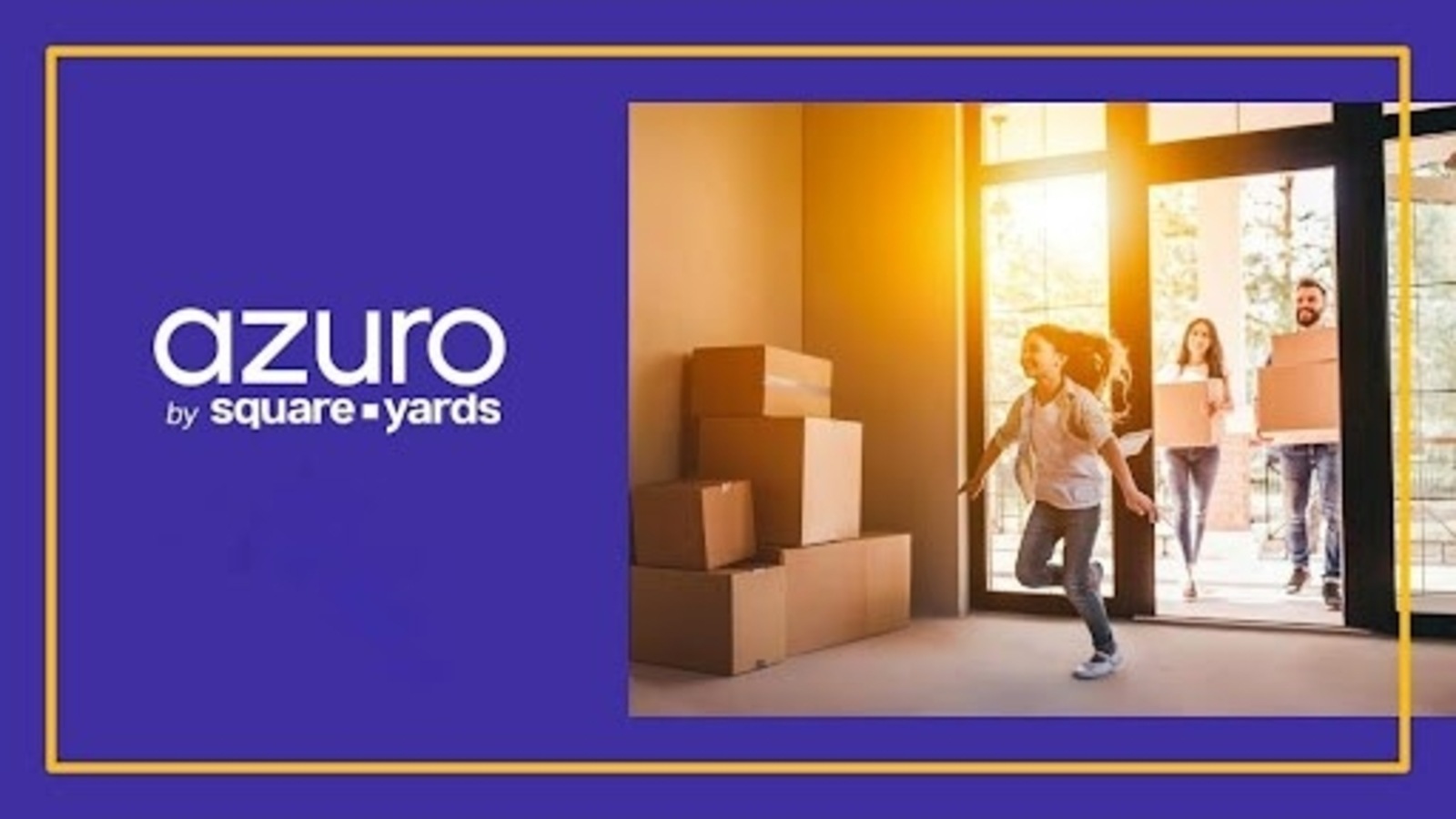 Amit Kumar, a Kuwait-based businessman, had not received payments from his rented Lodha Palava apartment in Mumbai for six months. Frustrated, he approached Azuro, the property management arm of Square Yards. Azuro's team visited the property and not only evicted the tenant, but also made sure that Amit received the outstanding amount of ₹2,000,000. Impressed with the speed of resolution, Amit hired Azuro to manage his property from start to finish.
Discord between landlords and tenants has been a constant Achilles' heel in the rental system in India. While landlords like Amit become victims at the hands of some unscrupulous tenants, people looking for rental accommodations also face many difficulties, including heavy security deposits.
These problems were noticed by a group of IIT Bombay alumni, Altaf Ahmad, Sushant Kumar, Sudhanshu Mishra, Ayush Agarwal and Vishal Chauthmal, while looking for rental accommodation in Mumbai themselves. When they delved deeper, they realized that what initially looked like a rental industry imbalance problem was actually the lack of perspective, accountability and transparency across the entire rental value chain, which created mistrust between landlord and tenant. .
They wanted to solve this mess and so founded Azuro, the first professional property management company in India.
"We are trying a professional, technology-enabled real estate brokerage that specializes in the after-sales service element that includes monetizing and managing owners' assets," said Altaf Ahmad, Founder of Azuro.
Launched in 2015, Azuro has built a futuristic platform to help landlords, from finding the tenant to managing the move, eliminating the risk of dodgy tenants, educating landlords every step of the way, and making the rental process just as easy. as possible. . With tenants, Azuro facilitates a brokerage-free transaction, hassle-free repairs and maintenance from its app, easy move-in and move-out, and one-click rental payments.
In 2020, Azuro was acquired by Square Yards. With this, the property management company is now replicating its business model across India and overseas by leveraging Square Yards' reach, operational resources and consumer platform.
Futuristic business model that gives owners peace of mind
From the start, Azuro wanted to have a service-oriented rental business model. Azuro charges a single flat rate of ₹10,000 to 20,000 from the tenant, depending on the specification and location of the property and offers the value proposition of a low to zero security deposit. Azuro calls it "zero deposit" and they are confident that it will become the norm after the successful implementation of the model rental law. To the owner, Azuro charges an 8% monthly fee to take care of all the hassle.
A-Z rental process backed by solid technology
Technology works on three levels at Azuro. There is an internal sales app, coupled with an internal sales tracking mechanism that advertises a rental property on multiple platforms. While the prospect is monitored in a timely manner, the owner is then informed at every stage of the property's periodic visits and rental probability quotient, which speeds up the closing of transactions. Azuro boasts that its tenant information search process is the fastest in the industry.
Giving a boost to this is an internal pricing tool that helps landlords price their properties appropriately so that vacancy and devaluation issues do not exist.
Azuro's all-inclusive property management app is a single repository of all information and is a highly efficient tool for managing property records with Azuro and gaining access to 24/7 home management services .
Setting a Benchmark for Residential Rental Space
The launch of the AHRC guidelines and the implementation of the much-needed Model Tenancy Law for the rental housing industry paved the way for rental and property management companies like Azuro to capture the huge fragmented rental market. "The biggest testament to the cultural shift we're trying to bring about is the fact that mainstream brokerages have also started to take the property management route and the same aftermarket value propositions as Azuro," Sudhanshu said. Mishra, co-founder, Azuro.
The company has also launched its pilot operations in Dubai and plans to launch its services in Australia, Canada and other Southeast Asian cities like Indonesia. As cities urbanize, rental property owners and NRI residential property investors will seek smooth asset management without any outside interference. And this is where Azuro will reign in the future.
Disclaimer: This is a company statement. No HT journalists are involved in the creation of this content.